Cash on Delivery (COD) is a payment gateway that required no payment be made online. Orders using Cash on Delivery are set to Processing until payment is made upon delivery of the order by you or your shipping method.
You, as the store owner, need to confirm payment was collected before marking orders Complete in WooCommerce.
For more information, see Managing Orders.
Setup and Configuration
Go to: WooCommerce > Settings > Payments.
Use the toggle under Enabled to select Cash on Delivery.
Select Set Up. You are taken to the Cash on Delivery settings.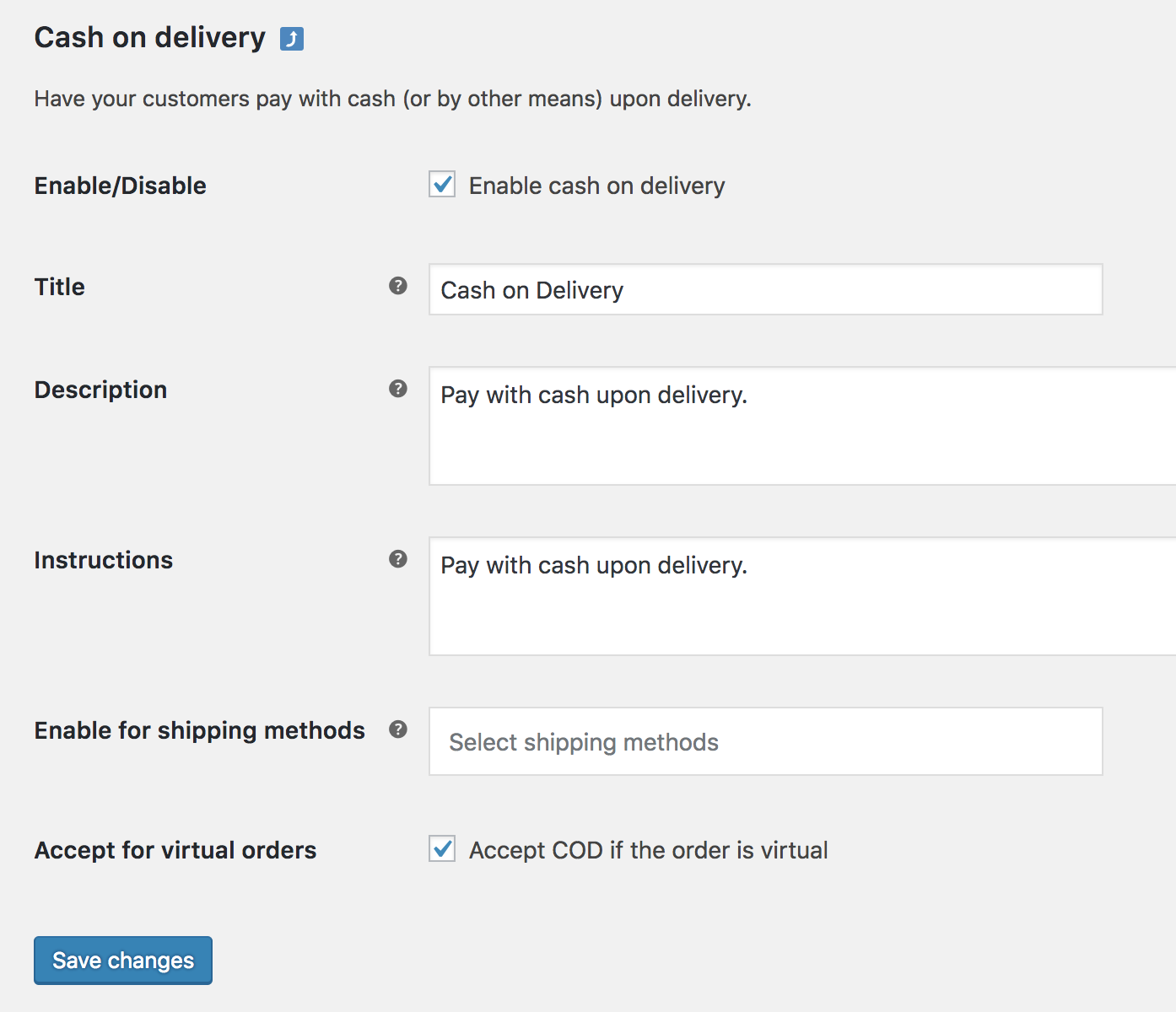 Configure your settings:

Enable COD – Enable to use. Disable to turn off.
Title – Choose the title shown to customers during checkout
Description –Add info shown to customers if they choose Cash on Delivery
Instructions – Explain how to pay via Cash on Delivery
Enable for shipping methods – Choose which shipping methods and rates will offer Cash on Delivery
Accept for virtual orders – Tick box to allow COD for virtual products

Save changes