Using the Add Gallery Window, you can apply custom gallery settings on a per gallery instance. To set the default-global setting, these changes would be made on the gallery settings page, under Gallery > Gallery Settings (*important to note that changing these settings won't update any existing galleries previously added to a post or page):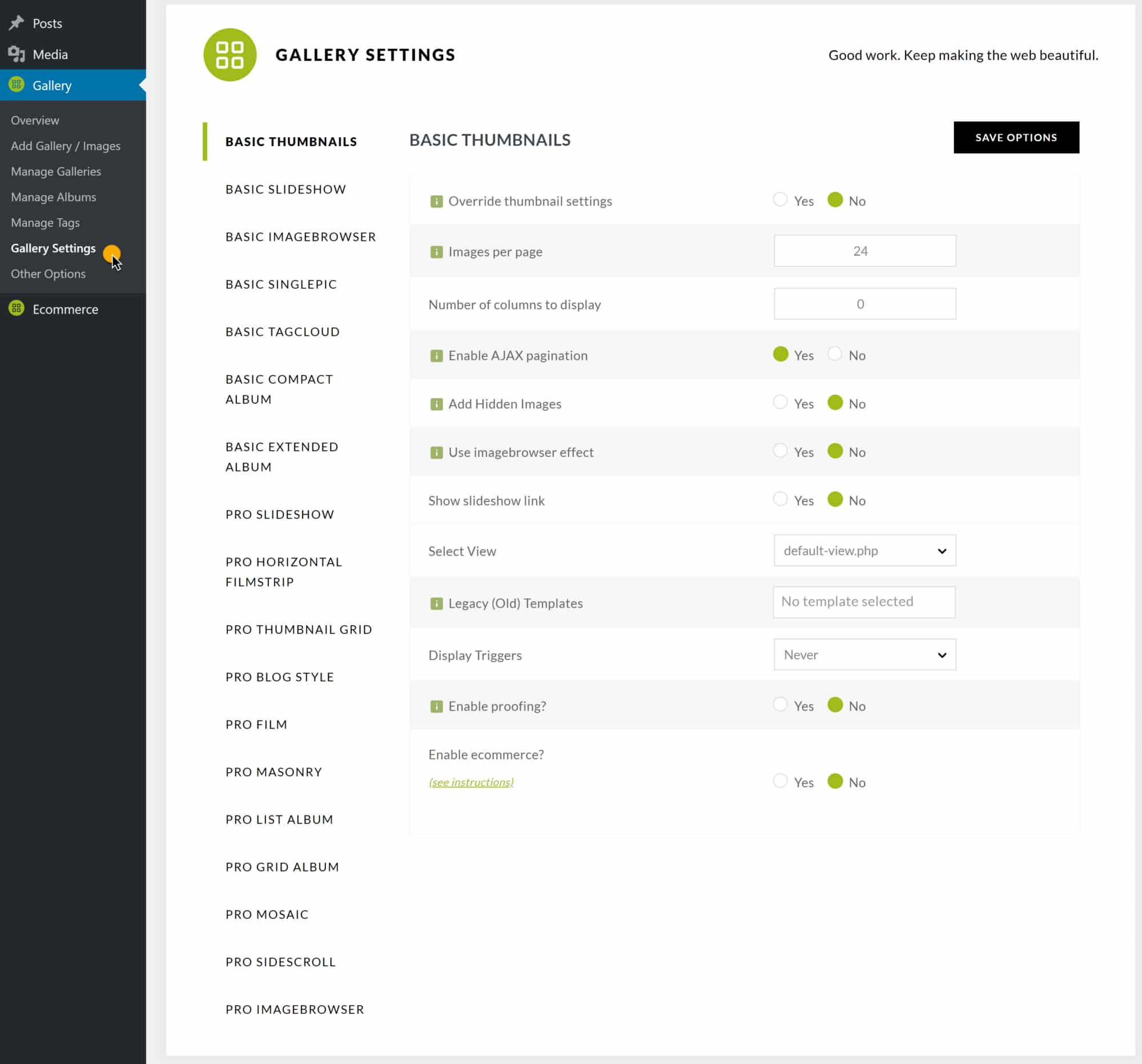 Basic Gallery Settings Overview
NEXTGEN BASIC COMPACT ALBUM & NEXTGEN BASIC EXTENDED ALBUM
Set how each gallery within this album style displays (i.e. thumbnail, slideshow, imagebrowser…)
NEXTGEN BASIC THUMBNAILS
Set thumbnail size, aspect ratio and thumbnail quality as well as other thumbnail gallery settings here that will be set for each gallery as the default.
NEXTGEN BASIC SLIDESHOW
Set slideshow size, transition effect, and other options.
NEXTGEN BASIC IMAGEBROWSER
Set the default template for imagebrowser.
NEXTGEN BASIC SINGLEPIC
Set the default style settings for single images inserted into a page or post from a previously created NextGEN Gallery.
NEXTGEN BASIC TAGCLOUD
Set the default gallery style to display when tag link is selected in tagcloud.
Learn About Adding and Updating Pro Gallery Settings
You may continue to navigate through the list of default settings for the Pro Gallery displays. When you are finished, learn about inserting these Pro Gallery displays to a post or page by following the help guides below: